Aging Safely at the Cottage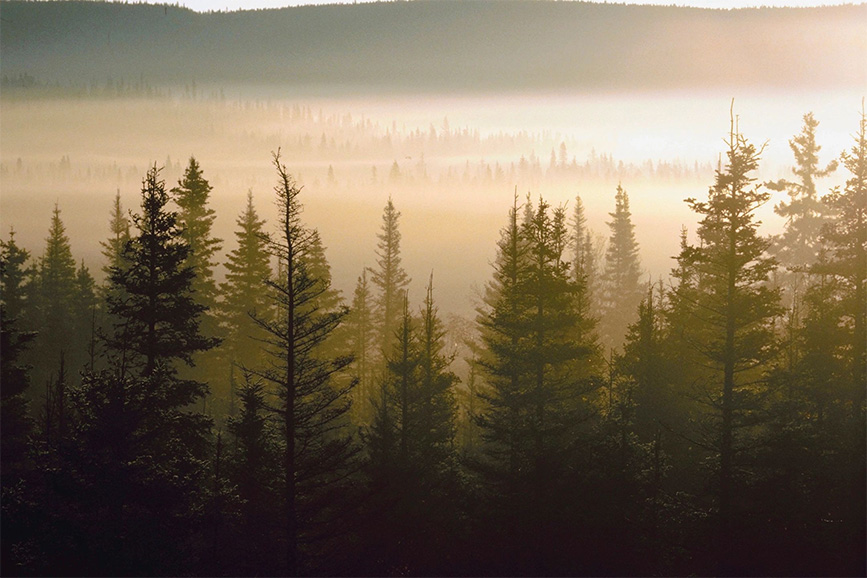 Extending your Cottage Years Safely & Comfortably
As we start to prepare for what everyone is calling a new normal what we can takeaway from 2020's lock down is that those lucky enough to own or have access to a cottage have had a new found appreciation for that lifestyle and all the health benefits of activity, fresh air, water, family and serenity. I have been able to spend the more time at my place in North Kawartha then previous summers and that has me thinking of future summers and what changes, improvements and other factors will be need for me and the family to continue to enjoy extended periods at our second home.
The cottage is THE one place where people want to remain as they age, who wouldn't? In many cases it is their home and thus should be looked at in the same light as any residence when considering safety and enjoyment as we age. Future proofing your cottage should be on the list of considerations…it may turn out to be a fun exercise.
Unlike a sub-urban or urban environment there are several elements to consider when reviewing your cottage for future years
Terrain
Cottages, new or old are built to access lakes and rivers and the vast majority were designed toflow with the landscape, build around nature and not change nature in the process.Of course, the essence of the cottage is to be part of the landscape, keep the natural elements as much as possible but that can also bring up multiple access issues with uneven terrain, multiple stairs, and years of retrofitted solutions.
Changing the terrain may not be manageable, too costly or downright impossible but reviewing the paths of travel from car to cottage, cottage to lake can likely lead to a list of small improvements to make those major transitions manageable. Grading drives, adding landings, reducing steep hills, adding handrails and lighting can all make those long trips of loading and unloading the car easier for all.
Water Safety
Not all cottages have water access, but it is by far the most enduring element to any cottage retreat.Water access and boat safety can be volumes of discussions for all parties. Suffice it to say that as we age, we should be more cognizant of how we get to the water (see above) and how we are able to get in and out of our boating craft of choice. Special care should always be taken around the water and this doesn't change as we age. Our own awareness of our lessening skills in the water may also need to be realized and more concessions made around water safety.
Staying in touch with the water is a must if we are to remain joyful cottagers so ensuring we can safely access and respect it should be on everyone's list.
Maintenance
"Get off the roof!!!", I heard the neighbour yelling at her 84-year-old husband who was clearing his steep pitched roof with a leaf blower.
A good part of owning a cottage includes maintenance especially in the transitional seasons of spring and fall. Depending on the building's age and its surroundings there may be multiple chores to complete each year. For example, docks are a unique cottage element when compared to a home. How are they stored in winter? Do they come out of the water? Who does that work?
There needs to be careful consideration for these annual projects and how they can be made easier OR in the case of a roof needing cleaning, hire someone or suggest that younger bodies take on those tasks. This is falls prevention at it core meaning!
Many cottagers enjoy the puttering around, that can remain but scaling 100-foot Maples for pruning or re-shingling the garage should be left to the grandkids or local professionals.
Isolation/Road Access
The realty of cottage life is that it is in cottage country and by definition, it is more isolated then suburbia. There are often a series of private and township roads that may make your cottage even more difficult to access. Snow plowing, road maintenance, and wildlife are all considerations. How easy is it for us to get to our place versus large emergency vehicles? Has the local first responders ever been on our road?  Many local jurisdictions are very well served by their local townships, but it is worth reviewing with your own neighbours and know who to call for certain task i.e. downed trees that may block a key road artery.
We all love the quiet and tranquility that isolation brings but we should also be aware that isolation does bring in to play deeper considerations as we age.
Medical Support
As an extension of Isolation what we have learned through COVID is that Local town health systems can be easily strained and that access to quick medical attention can sometimes be difficult. There is no doubt that there is a newfound respect for our healthcare workers and that there has been a focus on how the entire healthcare system needs further change and support. This focus will help cottage country, but we should also be making a conscience effort to prepare ourselves as much as possible. Ensuring you have enough prescribed medicines for long cottage stays, planning visits to doctors and therapists around safe travel conditions should be considered. Setting up a neighbourhood watch not just for criminal activity but for the health of your neighbours is a good way to stay alert.
Local Private Road and Property Owner's Associations are a good way to discuss specific neighbourhood needs. My own Association purchased a defibrillator recently for quick access on our road.
Power & Technology
As discussed with cottage country being isolated, this also brings into play an infrastructure that may have its own difficulties. Many cottagers know that there will be power outages during the summers due to storms, fallen trees and even regular maintenance and upgrades. This is a reality and weather it is a black out or a brown out, we need to be prepared. Certainly, having flashlights, lanterns and candles at the ready, ice boxes, coolers and propane stoves are all simple ways around these inconveniences. For longer stays as we age consider a generator or alternative power source as well. As all generations have grasped new technology it becomes more and more important to have your devices charged and or have an alternative method of charging them in the event of power outages.
Our broadband and wi-fi services continue to improve in cottage country and presumably as they do so, they will add a significant element to our overall communication abilities at the cottage. This is an important safety feature as we look to extending our cottage years especially with the growth of telehealth service and home monitoring devices.
Emergency Planning
As with location isolation, medical support, and power & technology every cottager should have a plan in events of emergency including storm shelter, fire, medical or any other local event whereby either sheltering in place or evacuating or dealing with a situation becomes necessary. Again, Road and Property Associations can be a great pooled resource for planning. Again, our own association has purchased a portable fire pump and hose system that can be brought to a fire site and uses lake water for immediate attention.
Recreational Activity
More specific changes and things to be aware of are directly related to the activities you enjoy most at the cottage. Many of these are physical in nature so we need to be aware of our changes as we age and how we can continue to enjoy those activities. These may include:
Lifting and launching canoes and kayaks
Rigging sailboats
Launching all watercraft
Gassing up small outdoors
Changing propane bottles on your grill
Changing, clearing or creating easier hiking paths
Can these tasks be made easier by changing locations, storage techniques or reducing proximity to the water?
The Cottage Itself
Cottage design has changed significantly, and the modern cottage has become the beacon of luxury living but these represent a small percentage of the overall cottage stock, many remain hostage to their environment. With the terrain being the number one consideration in all cottage design there are additional questions around accessing the cottage be it additional stairs or tight surroundings. Many cottages are built on natural rock meaning that by necessity their entrances become raised, in many instances by 8-10', making the climb up that much harder. Redesigning is usually impossible because of terrain so other considerations or devices should be investigated.
Once inside the cottage, the same sort of age in place safety considerations should be reviewed as you would at your home, and this includes
Adequate lighting in workspaces and stairways
Removal of trip hazards like throw rugs and larges floor thresholds
Bathroom hand holds and other safety devices like shower chairs, raised toilets
Door widths and path of travels for any mobility devices that may need use
Accessible fire extinguishers and other safety equipment
Consider upgrading appliances for not just easily access but for modern safety improvements (many cottages end up being the catch basin for recycled family furniture and appliances. If more time is to be spent at the cottage then the safety of older appliances needs to be inspected)
Proper functioning heating and air conditioning sources
Considering calling in an Occupational Therapist to review your situation. They can be a wealth of resources to connect the dots between abilities and environment.
Aging at Home includes ALL your residences and in Canada many of us are lucky to have secondary residences that allow us to enjoy our country's natural beauty. Being aware of the nuances of these properties and how they relate to our safety in advancing years will enable many to continue to spend quality time in a cherished environment.
Jim Closs, President of Live Easy Inc, has been helping people live at home as they age for close to thirty years and has been a cottage owner for most of those thirty years.