The Importance of Activity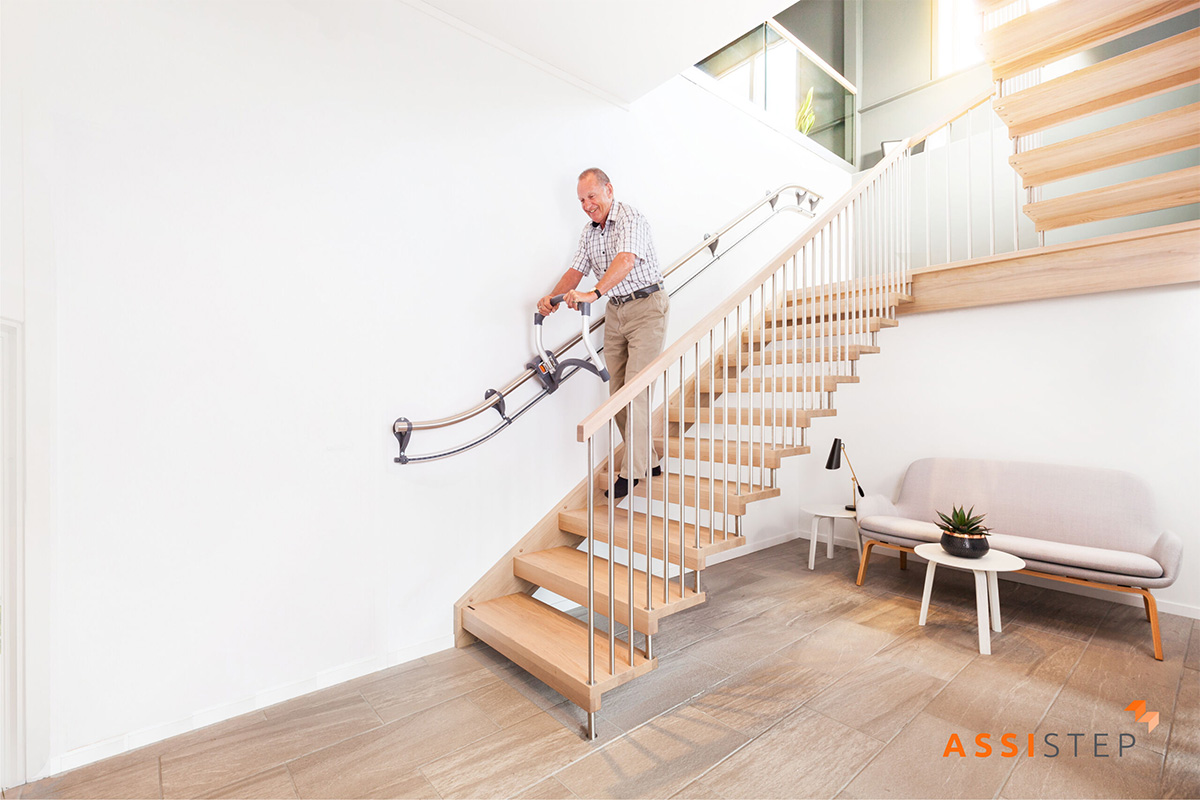 Activity is the body's own medicine. With the AssiStep you choose a safe, independent and active everyday life by preserving your muscles and mobility.
In fact, a research study among 36.000 people in Norway, Sweden, UK and USA shows that continuing climbing stairs is a good fall preventive measure, since it helps maintain your balance and gait function.
Born out of this concept and the need for a more affordable alternative to lift devices. The mechanical stair climbing aid AssiStep was designed and created in Norway.
Due to its simplicity, it's both less expensive to purchase and the operating costs are non-existing compared to stair lifts, since it doesn't require frequent servicing.
One of the great advantages of the AssiStep is the fact that it gives you security and support, without overcompensating. This means that you can stay active for as long as possible, with the great health benefits that comes with that.
Thanks to the patented locking mechanism, the risk of falling is significantly reduced and no care personnel is required to provide additional support.
The AssiStep stair climbing aid is also a space-saver compared to stair lifts, since the railing system extends less than 4 inches out from your wall and can be installed in stairs as narrow as 23 inches. It also works as a high-friction stainless steel handrail for residents who don't need to use the handle.
Live Easy Inc with our association with the Bay Area Health Trust are the proud distributors of the Assistep in Canada.
We are actively looking for installation dealer partners and are accepting pre-orders for an anticipated September launch. Please contact [email protected] or visit https://assistep.ca/